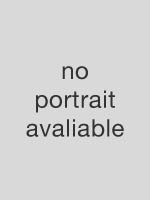 Thelma Marie
Keller
nèe
Borgas
(C6.2.2)
Born: 2nd February 1929 at Booleroo Centre, South Australia
Parents:
Emil and Agnes Borgas nee Zwar

Married:
Ron Keller in 'Gloria Dei' Lutheran Church at Appila, South Australia

Lived:
Wirrabara in South Australia, Pella and Rainbow in Victoria
Died: 17th January 2016
Buried:
Biography
Twins
Thelma Marie Keller (nee Borgas) was born on February 2​nd​ 1929 at Booleroo  Centre, South Australia. Thelma was baptised on February 8th ​​ at the hospital by Pastor Rudolph. Thelma was the twin daughter of Emil and Agnes Borgas. Her twin brother, Arnold, died in 2011, and her brother Lloyd in 2014. Her remaining siblings are Ronald, twin brother to Lloyd, who lives in Wirrabara, South Australia; and her sister Rita Parsons, who lives in Taroom QLD.
School and Teenager
Thelma went to school in Wirrabara, walking in all sorts of weather with her brothers until grade seven. Thelma's father had her and her brother Arnold exempted from school at age twelve to help at home as Arnold did not want to go to High School. Thelma did not like this arrangement as she was keen to go on further and study to learn music, cooking and sewing. After leaving school she helped on the family farm doing house work, gardening, milking cows, working in the area known as the forest picking fruit and other farm work.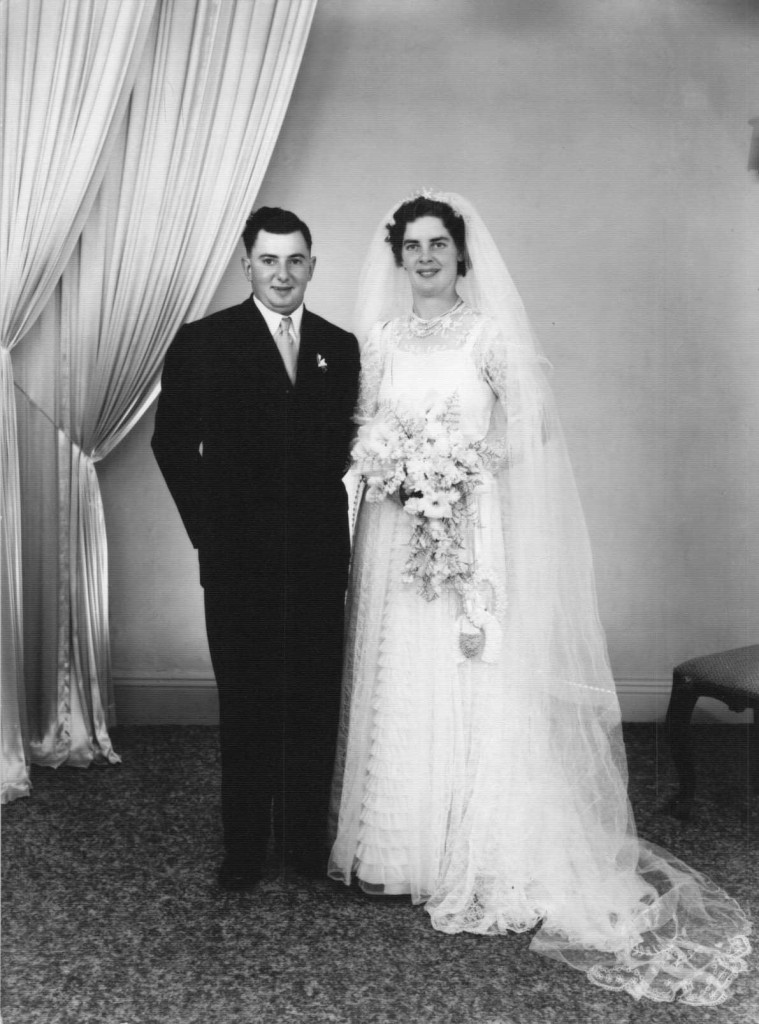 Marriage
On June 9​th​ 1953 Thelma married Ron Keller from Rainbow at the 'Gloria Dei' Lutheran Church at Appila, South Australia, by Pastor Peter Mattiske.
On significant days in Thelma's life, such as her wedding, confirmation, and 21st, it rained. The day of her funeral was no exception!
Ron and Thelma then went to live  on the family farm at Pella in Victoria. They initially shared the house with Ron's parents. They had four children: Mervyn, Kevin, Annette and David.
Garden
Thelma loved the vegetable garden and always had an abundance of vegetables which were often shared amongst others. Flowers and fruits trees were also spread throughout the garden. Eventually the garden extended well outside the initial fence around the house.
Animals
Thelma loved all of her animals – chooks, ducks, geese, turkeys, but unfortunately for many, they had their heads chopped off to feed the family!
She was always willing to help on the farm chasing sheep, milking the cows, as well as finding time to cook, preserve fruits and make jam when in season, prepare meals, etc.
Sheep
As the boys, Merv, Kevin and David, grew older, they were given the responsibility to catch and kill the sheep as part of the family diet.
"Mum loved Liver which she cooked in many different ways, but after a while you can only eat so much, so occasionally we would have to tell her that the liver had a lump or something wrong with it and we had fed it to the pigs!! After a while she cottoned on to the game and used to come and help, mainly to check the liver!" … Annette
Sport
In her younger years Thelma played tennis and netball, known as to her as basketball at Wirrabara. In her later years she joined the local Bowls Club winning several championship trophies. She loved helping others out. She also worked at the football club and in recent times, spent time with the young kids selling lollies, while in earlier years she watched her very talented sons play football! She also enjoyed watching all of her grandkids play sport, especially, football and netball.
Craftwork
Thelma loved doing craft work, baking and knitting. She showed a lot of her craft and cooking in the local show, which won many prizes. In the later years, she enjoyed helping Brittany and Mikayla put entries into the show.
Thelma attempted to teach all of her grandchildren how to bake and to knit, with varying degrees of success!! She knitted baby matinee jackets for all of her grandchildren. These are to be worn by any great grandchildren at their baptism.
Thelma's cooking specialty was the Honey Roll. Her recipe has been passed on to her children and grandchildren. The ability to replicate Thelma's standard of Honey Roll is in progress, and a competition between the grandchildren is underway!!
Thelma loved to play games with the grandchildren, especially Chinese Checkers. Her competitive nature is evident in some of her grandchildren's personalities when the board comes out!!!
Thelma cross stitched the Lord's Prayer for each of her grand children to ensure the Christian faith was present in their lives also.
Lutheran Church
Thelma regularly attended church and had a strong faith in God. She was always available to talk to and to help when needed. While living out on the family farm, Thelma attended the Pella Lutheran Church before transferring to St Stephen's Rainbow, having moved into Rainbow after David and Jodie were married. First living at 31 Bow St, and then when Kevin married Bernadette, Ron and Thelma moved to 15 Sanders St.
Farewell
Thelma left us to be with her Heavenly Father on Sunday 17th January 2016 at around 8.30pm leaving behind her much loved husband, Ron, with whom she had celebrated 62 years of marriage; her four children and their spouses, and eight grandchildren whom she loved very much.
Her children will remember her as very patient, loving mother with a very soft heart. She was always very hard working, installing a good work ethic in all of them. She was always a good provider for the family. We will miss her dearly.
_________________________________________________________
©  Husband Ron Keller and children Mervyn, Kevin, Annette and David