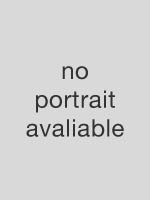 Maria
Zwahr
Born: 24th January 1827, Drehsa, Saxony
Parents:


Married:
We don't know for certain if Maria married or had children.

Lived:
Probably lived in Saxony all of her life.
Died: We have no record of her death.
Buried:
Detailed biography
We know little of Maria
Maria Zwahr grew up to adulthood. She wrote a letter to her brother Michael who had gone to Australia and she hoped it would get there by his birthday. Michael mentions in a letter home that he had received her letter on the day of his birthday – quite an achievement as Maria would have posted it months earlier.
In an extensive list of deaths in Drehsa from 1771 to 2002 there is the following record for Christmas Day in 1852 that is likely to pertain to Maria.
"25.12.1852 Carl August, der Maria Zwar ae. Sohn, 11 M., 5 T."
[ae. is the abbreviation for ausserehelich.]
Translated to English as: "Carl August, the son of unmarried Maria Zwar, 11 months, 5 days".
We would welcome a photo and any further news of Maria.
© Kevin Zwar