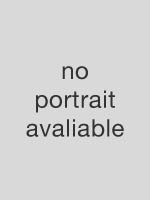 Clement Edgar
Zwar
(C3.4.1)
Born: 6.10.1922
Parents:
Walter Gustav Carl Zwar and Esther Ella Zwar nee Schwartz
Lived:
Wilmington in South Australia , Goodenough Island and New Guinea, Arthurton in South Australia
Died: 6.3.1996
Buried:
Detailed Biography
Birth and Baptism
Clement Edgar Zwar was born at Booleroo Centre (S.A.) on October 6, 1922, the first child of four (3 boys and a girl) born to Walter Gustav Carl Zwar and his wife, Esther Ella nee Schwartz. The Zwars had a farm near Wilmington, not far from the St. John Lutheran church, Gregory. Clem was baptized at the Gregory Lutheran church on October 29,1922 by Pastor A. Mackenzie, who served that church and others as far away as Quorn from Booleroo Centre, often being hosted overnight by the Zwar family.
School
Clem grew up on the family farm, attending school at nearby Terka to Grade 6, and then at Wilmington for Grade 7. From 1936 to '37 Clem attended the Booleroo Centre High School to the then Intermediate standard.
First Jobs
Clem left school to help on the family farm and worked around in that district and others performing a range of activities, including bag sowing, road work for the District Council of Wilmington, shearing shed work and working in a winery (Clare Valley).
Confirmation
Clem was confirmed at the Gregory church, Wilmington, on New Year's Day, 1939, by Pastor J.H.B. Traeger. One of the texts on Clem's Confirmation certificate is Hebrews 13:5 "The Lord says,'I will never leave you nor forsake you.'"
R A A F in World War 2
World War 2 broke out later that year and came to the Pacific a couple of years later. Clem enlisted in the R.A.A.F. at the beginning of 1943. In May of that year he was posted overseas to Goodenough Island to Australia's north, and spent time at a number of different locations in and around New Guinea. He was discharged in October 1945, after 2 years and 9 months of service. Clem came back to the family farm near Wilmington and spent two years share-farming Mr. Dave George's neighboring property.
Globe Hotel
In 1948 Clem's father sold the family farm and the family moved south to the Maitland district, from where Clem's mother had originally come. While the rest of the family lived with three of his mother's sisters on different farms in the Maitland area for a short time, Clem found work at the Globe Hotel in Wilmington.
Arthurton
The family bought the Arthurton store and Clem came to help with the new business for three years until 1951, when Clem's father sold the store and bought a property in Arthurton, beginning an engineering business, which is still run by the Zwar family today in 1996.  With the advent of bulk grain handling and the need for bulk bins the engineering business became very busy, Clem and his father being joined later by his younger brother, Max.
District Council
In 1957 Clem successfully applied to work for the District Council of Clinton at Arthurton. He remained Council Clerk for 31 years, until the Clinton Council merged with the C.Y.P. District Council from 1987 to 1988. Clem continued to assist with the C.Y.P. District Council at Maitland, postponing his retirement for some time.
Clem never married, but remained a great support to his parents, to his mother after his father died in October 1978, and to the rest of his family.
Wide Variety of Activities
Clem also became involved in a wide variety of activities and clubs, often as inaugurator, always as an officer of some kind – president, secretary, etc. for over forty years. He was involved in the Arthurton/Price R.S.L. sub-branch, the Arthurton Coursing Club, the Arthurton Recreation Ground Committee (later re-named the Arthurton War Memorial Oval Committee, then the Arthurton War Memorial Sports Club) and many others.
Football
Clem supervised the erection of the first Arthurton Football Club rooms in 1953, and later organized and supervised the construction of the second Football Club rooms, Tennis club rooms and toilets. He also designed the Memorial Gates and Archway entrance to the Oval. He organized voluntary assistance and working bees to enclose the tennis courts and surround the oval with railing. He was instrumental in the establishment of a Bowling green for Arthurton after a successful private project with brother Max and others. Clem was involved with the Arthurton Football club for many years and became the Football League Commissioner for 2 years. After a long-term commitment to lawn bowls, holding official positions with the Arthurton club for some years, Clem served as Yorke Peninsula Bowling Association President for 1989/90.
Flying
Clem learnt to fly, becoming an inaugural member of the Kadina Aero Club in 1965, gaining his restricted pilot's licence in 1967. He became part-owner of a small plane.
Rotary
Clem became a member of the Rotary Club of Maitland, serving as Secretary for 3 years and later President in 1980/81. He chaperoned the first three Rotary Exchange students1outback bus trip Safaris organized by the Maitland club from 1977 to '79. He also served as the Rotary District Governor's representative in this area in 1981/82.
Lutheran Church
Clem was a member of the Lutheran Church from the day of his baptism until his death last week. Along with his brother, Max, he has the distinction of being one of a few people to actually own a Lutheran church – buying the Arthurton Lutheran church after it closed in 1971. Clem and Max had a common interest in many things, not the least being engineering and the restoration of old motor vehicles. Clem served as President of the Yorke Peninsula Local Government Officers Association for a year. He was appointed a Justice of the Peace in 1973.
Australia Day Award
Clem travelled extensively, touring many countries around the world, but was always happy to be a resident of Arthurton (which was his home for nearly 48 years), contributing to his Arthurton community publicly for most of his adult life. On Australia Day, January 26, 1991, at Maitland, Clem's contribution to public life was recognized when he received an "Australia Day Citizen Award".
Hospital
Earlier in 1996 Clem suffered a serious illness which had him going to stay in the Maitland hospital. Even in the final weeks of his life Clem maintained his usual calm composure, welcoming visitors and entrusting his life to the hands of the Lord of life.
Death
Clem died peacefully Wednesday morning, March 6, 1996, having reached the age of 73 years and 9 months.
He leaves to mourn his passing his mother, Mrs. Esther Zwar (in her 96th year!), his sister Ivy Nankivell (whose husband Ivor passed away in 1994) and her children and their families: Brenton and Anna, Gregory, Rowan and Dianne – his brother Max and wife Josephine and their children and families: "Justin and Debbie and Aidan, Marcelle, Leah and Konrad and Randy, Kristina and Tegan ,
his brother Keith and wife Helen and their boys: Simon and Michael,
and many other relatives and friends.
_______________________________
© Compiled by Pastor Quast and Clem