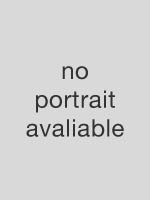 Andreas
Zwahr
Born: 8.5.1818 Drehsa
Parents:
Johann and Anna Zwahr nee Hennersdorf of Drehsa Saxony

Married:
Christiane Mutscher in Soruszig 28.5.1855

Lived:
Saxony
Died: 11.10.1869 in Drehsa, Saxony
Buried:
Detailed biography
Oldest of six
Andreas is the first of six children of Johann and Anna Zwahr to live to adulthood. Three children named Andreas [who lived for only one month], Maria [two years] and Magdalena [one month] had died before Andreas was born. It was often the practice to name a child with the same christian name as a child (or maybe two) who had died as an infant.
Therefore Andreas who lived into adulthood is coded (A) on this Zwar Website, and his descendants are labelled (A) plus numbers like (A1) and (A1,2)
Four other brothers plus a sister who also lived to adulthood are coded (B) through to (F), in order of birth.
Son Ernst
Andreas is the first to live to adulthood in the family, but he is also important to the Zwars in Australia because his son, Ernst Zwar, migrated to Australia in 1880 to join his three uncles, who had moved to Australia in the 1850's.
Daughter, Maria
Andreas and Christiane also had a daughter Maria Zwar who married Bernhard Hartmann. We are in contact with Maria and Bernhard's descendants in Germany. They have been enthusiastic supporters of the Family History and have welcomed and entertained visitors from Australia.
Death at 51 Andreas Zwahr was a small crop gardener and died of tuberculosis of the lungs aged 51 years and 5 months in 1869. Andreas and Christiane Zwahr, had both died by 1869 when their two children were still teenagers.
© Kevin P Zwar