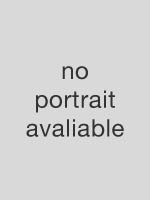 Agnes Elisabeth
Zwar
(E7)
Born: 16th August 1865 Broadford, Victoria, Australia
Parents:
Michael and Agnes Zwar nee Zimmer
Lived:
Victoria, Australia and South Africa
Died: 28th August 1948 in Broadford Hospital, Victoria, aged 83 years.
Buried:
Detailed biography
The seventh child and third daughter of Michael and Agnes Zwar.
Childhood
Agnes Elisabeth Zwar was born at 'Glendale', the Zwar farm, on 16th August
1865, the seventh child born to Michael and Agnes Zwar in eleven years. By the time she started school there was yet another brother and sister.
Agnes was baptized by Pastor Goethe, and her godparents were Michael Zimmer, Anna Zimmer and Maria Zimmer. [… from a statement made by Pastor Hermann Herlitz 6.2.1869]
Schooldays
Agnes began her studies in school No. 48, a Church of England School run in Broadford under the National School Board. The school closed in July 1873 and re-opened as the new Broadford State School "No. 1125 Broadford". The Head Teacher of the former school, John Wright, became the Head of the new school. There was a staff of three teachers and up to 70 students, in a brick building measuring 36' x 18'.
This building is still in use, though the interior has been altered, and the tiered seating system long since been removed. In the early days there was a folding partition through the centre, and the building also included a porch on the southern and the northern ends.
 Gavan Crowl had a book "Olive Leaves" inscribed:
"Awarded to Agnes Zwar

 From 
State School 1125
   
 Broadford
 22.10.77"

Housekeeper and Nurse
After completing her schooling it would be 20 years before Agnes resumed her studies. She was needed at home. When Agnes was 17 years old she was the oldest of the girls still at home and helped her mother look after the four younger children, including her beautiful young sister Mary-Anne, who suddenly died seven years later.
Agnes then nursed her mother, who had developed cancer, and also cared for her sister Ada who was still at school. Her mother died in 1991 when Agnes was 26 years old. Agnes then kept house for her father, her brother Charles and sister Ada, until Charles married in 1898 (?).
Agnes, then in her thirties, decided to go to Melbourne and train as a nurse at the Royal Melbourne Hospital. The Crowls have an exercise book in which she took lecture notes. It is inscribed:
"Nurse Agnes Zwar
 Melbourne Hospital
 25.9.00"
While Agnes was training at the Royal Melbourne her cousin Bernard Zwar (from South Australia) was the Senior Resident Medical Officer for the two years 1900 and 1901.
The Melbourne Argus reported on August 6th 1903 that Agnes Zwar qualified in the Victorian Nurses Examination. She was 38 years old.
Private Nurse
The following year Agnes was back at Broadford staying at 'Wattle Grove' with Thomas and Emily Marchbank and her young sister Ada while she waited for engagements as a private nurse. Ada notes in her diary on April 5th,
"Agnes got wire to take up duties again, went by train this morning."
Then on 13th April she notes,
"Had a letter from Agnes this morning. First case died."
Between her private nursing engagements Agnes would return to Broadford and stay at Wattle Grove. A postcard from Dec. 1901 shows her on a three week assignment at Prahran. She complains about her sleeping quarters.
South Africa
In July 1906 Agnes is off to South Africa to be present at the birth of her nephew Lyall Crowl in October. She returned to Australia with Ada Crowl and Lyall in May 1907 on board the S.S. Salamis.
Several years later Agnes was working for the Kaiser family at Glenferrie. (The Kaisers also came from Drehsa, the same village in Saxony as the Zwars. Her uncle Johann Zwar, in South Australia, had married one of the Kaiser girls from Melbourne).
In 1910 Agnes returned to nursing.
In 1913 Agnes made another trip to South Africa, this time to be with her niece Frances McNab when a daughter Frances Enid McNab (later to become Mrs. Williams) was born.
Wattle Grove
Agnes was now 58 years old, and soon after returning to Australia she settled permanently at 'Wattle Grove' near Broadford with her widowed sisters Emily Marchbank and Ada Crowl.
Fishing
On the farm Agnes cared for the flower garden and looked after the poultry, which included Indian Runner ducks. She loved fishing and was a most patient angler. Jean Crowl remembers being taken on a fishing trip at Christmas time in 1931. She recalls that her aunties and mother-in-law took it so seriously that no one was allowed to talk. They would fish in the large waterholes in the Sunday Creek as far as 15 kilometres from home. Later, when they had a car they would go even further.
Rabitting
On other occasions they would go rabbiting in the Dabyminga area, about 10 kilometres east of Broadford. The rabbit skins were sold, and the meat they could not eat was fed to the dogs and fowls. The meat for the fowls was chopped up fine. The fowls were so keen for this special meal that it was difficult to chop up a rabbit without hitting the eager heads of the fowls. The best winter rabbit skins would realize up to 9 shillings per pound.
Outdoors
Her nephew "Noldie" Zwar ran some of his sheep on Wattle Grove. Agnes would go round the ewes every morning in the lambing season to check the lambs. Agnes loved being outdoors. Agnes never married. She was engaged at one time, and the engagement ring was found in her belongings after she died. (It is said that a doctor advised her never to marry; also that her fiancée was a Roman Catholic and she was not allowed to marry him).
Migraines
At times Agnes suffered severe bilious or migraine attacks. She would retire to her bed for several days with the blinds drawn and could eat nothing for three or four days.
In 1948 she entered hospital and died about a fortnight later on 28th August, 10 days after her 83rd birthday.
Quiet Natured
Agnes was a quiet woman by nature. She was ladylike and generous, but there were no extra frills in her manner. She could be described as blunt, but also kind hearted, and was the most practical and down to earth of the three sisters who spent the last 40 years of their lives together at Wattle Grove.
© Kevin P Zwar