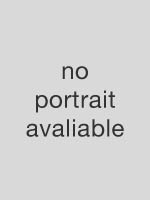 Linda
Saegenschnitter
Born: 1934
Parents:
Hulda and Fred Saegenschnitter
Lived:
Moppa, Barossa Valley, Lameroo, North Adelaide, Horsham and Melbourne in Victoria, Adelaide as cook at Parliament House, Hope Valley.
Died:
Buried:
Biography
The following article was written by Linda for the late Dean Saegenschnitter, who collected and compiled Before and After, a Family History of the Saegenschnitter descendants of Auguste Emilie Lydia Becker and Carl Friedrich Gustav Saegenschnitter.
Permission was given by Deans' family to publish the following article.
Births
I was born at the Nurioopta hospital ( which no longer exists ) and baptised at Salem Lutheran Church, Penrice by the late Pastor F J Lehmann on the 3rd June, 1934, my Sponsors were Gertie Graetz, Elsa Saegenschnitter & Gerhard Saegenschnitter.
School
I grew up on my parents farm which was used to grow wheat and grapes at a place called Moppa, 4 kms west of Nurioopta. My schooling days were at Nurioopta Primary School. When I first started, my Father had to take me on his bike in the mornings. I walked home after school.
In mid year Dad bought a second hand bike from an Uncle whose family had no more use for it. After learning to ride it, I then used to ride to school with sister Dulcie, thus saving Dad from having to take me anymore.
Weekends
I had a good and happy home life. Went to Nurioopta Lutheran Sunday School, as Penrice had Saturday School and it was too far for us to ride our bikes.
I always enjoyed our Sunday trips, several times a year, going down to the Murray Fiats, to visit Aunts, Uncles & Cousins at Sandleton, Stonefield and Towitta for the day. It was usually an early start at 7.30 taking two and a half hours to get there in the older type tourer cars, which compared to today's modern cars would do it in half the time.
Confirmation
My Confirmation lessons in 1948 were at Angaston, so I rode my bike 4 miles to Angaston every Saturday morning, and these started at 9.00 a.m. After Confirmation lessons I attended Saturday school, this commenced at 10.30 a.m. Seeing I was the only one to be Confirmed from Penrice, I was Confirmed in Angaston with the class of 5 young people, plus myself on October 24th 1948 by the late Pastor Norm Sander.
1949
After leaving school, I helped at home, also did some grape picking at home and for neighbours. In the beginning of 1949 went and worked in Nurioopta house cleaning for people, my wages were 2 shillings per hour ( 20 cents). As the year went on I got more jobs in house cleaning, also some places I did the washing and ironing.
Neukirk and Nurioopta
In June 1949 Dad sold the mixed farm and bought a small place at Neukirk 10 kms north from Nurioopta, so I had to ride my bike a bit further to go to work. For several years I went and lived with an elderly lady, Mrs Lehmann in Nurioopta, she was a mother-in-law to one of the ladies whom I worked for.
In May 1953 my Mother passed away, so I went back home and looked after Dad, but still rode into Nurioopta and kept some of my house-keeping jobs, four days a week. In June 1955, Dad passed away following a stroke, so our home was sold at Neukirk.
For some months I lived with an Uncle and Auntie in Nurioopta, continuing with house cleaning. In September 1955, 1 finished my jobs of house cleaning and left Nurioopta, then going down to Bow Hill to my sister Dulcie & Husband Bob to live and help picking peas for some months.
In November 1955 I went to help a family at Lameroo until mid January, then I went to work for a family, who had a baby at Light Pass. Also worked at several other families where babies were born at Tanunda, Angaston and Perponda.
Adelaide
At the end of January 1957 I started at Immanuel Seminary at North Adelaide (now Luther Seminary ) staying there for three and a half years. Then I went to Burnside hospital as a Nurses Aide, but only lasted 6 months. I enjoyed the nursing and looking after patients, but didn't like shift work. So I applied for a job advertised in the Lutheran Herald (now 'The Lutheran') for the job as Assist. Matron at the Horsham Lutheran Rest Home.
Victoria
In January 1962, went to Victoria and commenced at the Rest Home. During that year, I went down to Melbourne and worked a Private Hospital in Toorak for some months.
South Australia
Early in 1963 came back to S.A. again and worked in a number of homes with house-work and vine-yard work.
Cook
In November 1963 I became a Cook at Lutheran Girls Hostel at College Park. The Hostel was for young girls from the country to board at while going to Teacher's College, Uni and working in Adelaide. I held this position for 7 years.
Parliament House
I then gained a position at Parliament House as a domestic but after 3 months became the Cook, this I remained at for nearly 23 years, till I retired in May 1993.
Retirement
I enjoyed working at all my places of work, making many friends. Now I live in retirement in a unit in Hope Valley, which I purchased in 1981. I now do voluntary work several days a month, plus I enjoy going out for lunch, joining girls that I have worked with.
_________________________________________________________________________
© Dean Saegenschnitter