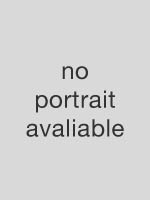 Ida Pauline
KARGER
nèe
Saegenschnitter
Born: 11th October 1921
Parents:
Gustav and Hulda Saegenschnitter

Married:
10th November 1961

Lived:
Caltowie, Laura and Booleroo Centre in South Australia
Died:
Buried:
Detailed biography
The following biography is the work of the late Dean Saegenschnitter, who collected and compiled 'Before and After', a Family History of the Saegenschnitter descendants of Auguste Emilie Lydia Becker and Carl Friedrich Gustav Saegenschnitter.
Permission was given by Deans' family to publish the biographies which he called 'Backgrounds'.
Childhood
Ida was bom on the 11th October 1921 at Caltowic Extension. She was Baptised at the Pine Creek Lutheran Church. Ida also attended there for Worship with her Parents and Brothers and was also Confirmed there.
For her education she went to the local Caltowie Extension School.
Death of Father
After leaving school, Ida helped her family on the farm. Unfortunately her Father died when she was only 10 years old. This left the Mother to continue the farm operation with the help of the three children.
Move to Laura
In 1946 the farm was sold and Ida with her mother and brother Eddie moved into a house in Laura. Her Mother finally passed away in early 1951, thus leaving Ida and Eddie to continue to live there. Sometime later Eddie bought his own house in Laura.
Marriage
Thus Ida continued to live there on her own until she married on the 10th November 1961 Gordon Karger, in a ceremony conducted in the Laura Lutheran Manse. Unfortunately after nearly 25 years of marriage, Gordon passed away. He is buried in the Laura cemetery.
Booleroo Centre
Ida continued to live on her own, when she finally sold the house to move into a unit. In January 1996 she, due to poor health finally moved to Booleroo Centre Nursing Home.  In October 2001 she celebrated her 80th Birthday.
Ida passed away 23rd February 2003 and was buried in the Laura cemetery.
_______________________________________________________________________
© 'Before and After'
by Dean Saegenschnitter