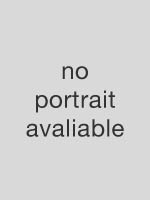 Gordon Roy
SAEGENSCHNITTER
Born: 27th December 1928 at Sandleton
Parents:
Meta and Bert Saegenschnitter
Lived:
Sandleton, Barossa Valley, in South Australia
Died: 2nd December 2002 at Light Pass
Buried:
Detailed biography
The following biography is the work of the late Dean Saegenschnitter, who collected and compiled 'Before and After', a Family History of the Saegenschnitter descendants of Auguste Emilie Lydia Becker and Carl Friedrich Gustav Saegenschnitter.
Permission was given by Deans' family to publish the biographies which he called 'Backgrounds'.
Childhood
I was born at Sandleton on 27th December 1928. I lived with my parents and brothers on the farm at Sandleton. I was christened in the nearby Lutheran Church, and this was also where the family went to Worship.
I commenced school in 1936. This was near to the Church, but unfortunately this closed in 1941, due to lack of numbers, so then I had to complete my education by correspondence lessons.
Confirmation
I undertook Confirmation lessons, this was given by Pastor Bartholomew at Stonefield, often riding the bike the 10 miles to attend these lessons. I was finally Confirmed on 31/10/1943 at Stonefield.
Farming
After leaving school, I with my brothers helped the parents on the farm,which consisted mainly growing wheat and with sheep. In the late 40's I went to the Barossa for the grape harvest for 3-4 years, and later in the 50's for a period did some grape picking.
Retirement
Dad died in 1957, Mother 1964, thus Les and I continued running the farm till 1976, when I retired to live with my Sister-in-law Edna on the Nurioopta/Angaston road. I kept an interest in the farm, occasionally going to help brother Les's son, Michael who now owned the farm.
Gordon died on 2nd December 2002.
______________________________________________________________
© 'Before and After'
by Dean Saegenschnitter