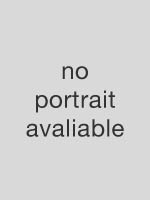 Eric
SAEGENSCHNITTER
Born: 27th December 1925
Parents:
Meta and Bert Saegenschnitter

Married:
Barbara Perry 1951

Lived:
Sandleton, Riverland, Barmera, Loxton, Cleve, Jamestown, Tailem Bend, Lameroo, all in South Australia.
Died: 1990
Buried:
Detailed biography
The following biography is the work of the late Dean Saegenschnitter, who collected and compiled 'Before and After', a Family History of the Saegenschnitter descendants of Auguste Emilie Lydia Becker and Carl Friedrich Gustav Saegenschnitter.
Permission was given by Deans' family to publish the biographies which he called 'Backgrounds'.
Twin
Eric was born on 27/12/1925 at Sandleton. He and his brother Leslie were twins. He would have been christened at the Sandleton Lutheran Church and attended church there with his parents.
Education
He with Les attended the local school which was adjacent to the Church, believed he gained his Q C with brother Les in 1941. Eric with brothers Ives & Colin undertook religious instruction and were confirmed by Pastor Reidal on 20/4/1941.
Home Farm
After leaving school with his brothers, helped his parents in the operation of their farm, which consisted of wheat & sheep, as well as cutting wood for sale.
Riverland
Eric shifted to the Riverland on leaving the farm, where he met and married Barbara Perry in 1951. He bought a vegetable property on what the locals call the Ridge. Here he grew a variety of vegetables, such as peas, tomatoes and pumpkins.
While still owning the block, Eric took a job with the then P.M.G,. Then he sold the block in 1964 and the family moved into the township of Barmera where they lived until shifting to Loxton in 1975.
During this time Eric moved around the state, to places such as Cleve, Jamestown (where the family lived with him for 9 months) Tailem Bend, Lameroo, and finally Loxton. Eric did this to improve his job opportunities in the P. M. G. (later Telstra). He eventually reached the top of his career which was Manager of the lines section in Loxton, until he retired at the age of 61 and a half years.
Retirement
Eric continued to live in Loxton doing a lot of charity work with the church, Loxcare and St Johns Ambulance until he died in 1990 aged 64 and a half years.
____________________________________________________________
© 'Before and After'
by Dean Saegenschnitter