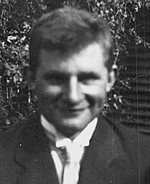 Eric Oswald
Becker
Born: 15th December 1910
Parents:
Richard and Emma Becker

Married:
Anna Louisa Borgas 8th August 1942

Lived:
Laura, Caltowie and Jamestown, South Australia.
Died: September 7th 1992
Buried:
Detailed biography
Celebrating the Life of Eric Oswald Becker
15th December 1912 – 7th September 1992
Eric Oswald Becker was born into this world on 15th December, 1910 and into his heavenly Father's kingdom through baptism on 8th January, 1911 at the Pine Creek Lutheran Church, Appila.
Family
Eric was the oldest son and the second of seven children born to Richard and Emma Becker. On his passing in 1992 Eric joined three of his sisters, Rita Zwar, Linda Bartsch and Lorna Becker and was survived by his two brothers, Melvin & Rex, and his sister Frieda Wurst.
Early life
His early life was spent happily on the family farm at Laura where his well known skills as a handyman were developed. He attended the Pine Creek Public Lutheran School before beginning work on the land.
In 1924 on 16th November his Lord led Eric to make his public confession of faith at his Confirmation, a confession of faith which would be the mainstay of Eric's life.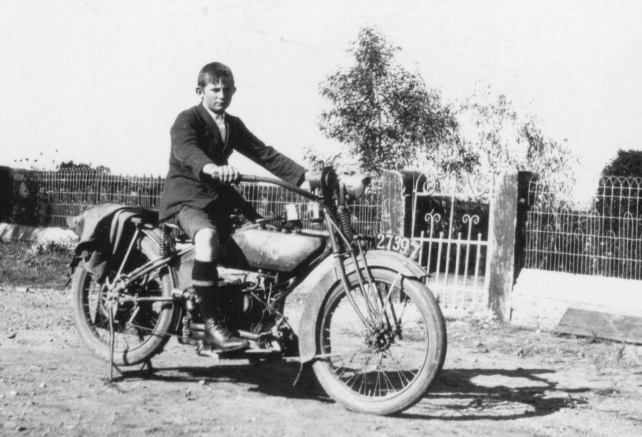 Eric Becker on his Harley Davidson
Marriage
The Lord blessed Eric with a wife and new home on their farm near Caltowie in 1942. Three children, Dawn, Colin and Lorna followed as Eric and Anna developed the farm.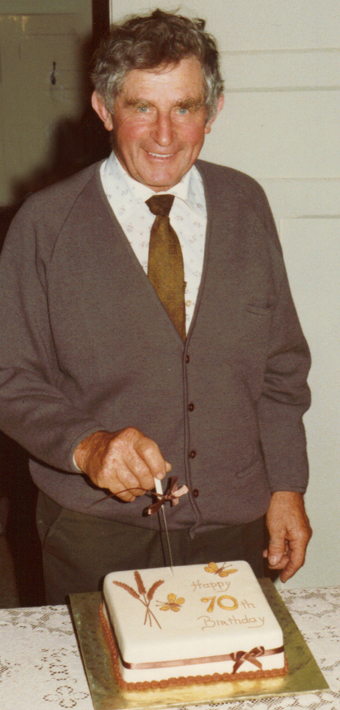 Eric on his 70th birthday
Lutheran Church
At Redeemer Church Caltowie Eric served his Lord and his church faithfully as Elder, Secretary/Treasurer and as a key member of the Men's Fellowship. His devotion continued at St. John's Lutheran Church in Jamestown following the closure of the Caltowie Church.
Jamestown
Eric and Anna moved into Jamestown in 1981 to enjoy a working retirement. Although his health failed in 1989, Eric struggled on in difficult circumstances, cared for by Anna.
Eric will be remembered by us as a hardworking, caring and friendly man, devoted to his Church and his family.
Eric's Lord remembered him on the morning of September 7th 1992 and took him home.