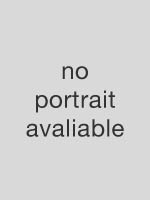 Edgar Paul
SAEGENSCHNITTER
Born: 15th December 1910
Parents:
Gustav and Hulda Saegenschnitter
Lived:
Caltowie and Laura, in South Australia
Died: 18th August 1969
Buried: Laura cemetery, South Australia
Detailed biography
The following biography is the work of the late Dean Saegenschnitter, who collected and compiled 'Before and After', a Family History of the Saegenschnitter descendants of Auguste Emilie Lydia Becker and Carl Friedrich Gustav Saegenschnitter.
Permission was given by Deans' family to publish the biographies which he called 'Backgrounds'.
_______________________________________________________________________________
Caltowie
Eddie Saegenschnitter was bom at Caltowie on the 15th December, 1910. He lived with his parents on the Section 337 in the Hundred of Caltowie.
Eddie would have gone to church at the Appila Pine Creek Lutheran Church, been Baptised there and Confirmed. His education would have been at the Caltowie Extension School, how long Eddie would have gone for is unknown. On leaving school he helped his parents on the farm. His Father died in 1931. Eddy Continued on with his Mother and sister until the farm was sold in 1946.
Laura
They moved into a house in Laura, until the Mother's death in 1950.
Sister Ida continued to live there until her health needed extended care.
Eddie in the meantime had purchased a house in West Terrace, Laura.  He had also developed his business interests in the town and district. This consisted of doing contract milk carting for Golden North in Laura, wood carting in the district and also carting children from Laura and district to the Gladstone High School.
Laurie and Zella Kotz
In 1956, he invited Laurie and Zella Kotz to come and live with him, Laurie at this stage was working for Eddie. Zella looked after Eddie's welfare, such as cooking and doing his washing.
Bus Driving
Later he was using two buses to cart children to Gladstone, one belonging to Eddie, the other to the Department of Education. On most Saturday nights Eddie would cover his truck with canvas and using bench seats, and then take 20 or more people to the various dances in the district
Death
Eddie died in August, 1969 and he is buried in the Laura cemetery.
On his death Eddie left his house to Zella and Laurie.
___________________________________________________
©  'Before and After'
by Dean Saegenschnitter