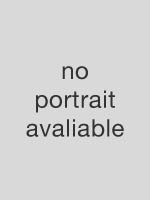 Richard Gustav
Saegenschnitter
Born: 18th June 1898 at Caltowie. 3rd child.
Parents:
Gustav and Lydia Saegenschnitter nee Becker

Married:
16th April 1925 Louise Hilda Saegenschnitter in Sandleton Lutheran Church

Lived:
Laura, Nurioopta in Barossa Valley, Adelaide
Died: 15th June 1983.
Buried: Enfield cemetery, Adelaide
Detailed biography
The following biography is the work of the late Dean Saegenschnitter, who collected and compiled 'Before and After', a Family History of the Saegenschnitter descendants of Auguste Emilie Lydia Becker and Carl Friedrich Gustav Saegenschnitter.
Permission was given by Deans' family to publish the biographies which he called 'Backgrounds'.
Early Years
Richard was born at Caltowie Extension on 18th June 1898 to Carl Friedrich Gustav Saegenschnitter and his wife Auguste Emilie Lydia Saegenschnitter nee Becker. Richard was baptised July 31st 1898 in the Pine Creek Lutheran Church near Appila. Richard was confirmed and attended church with his parents at the Pine Creek Lutheran Church. He went to the Caltowie Extension School, and he attended until he was 12 years old.
Tragedy
He lost his Mother and young sister in early 1908. This was a great loss to the family.
Farm
After leaving school he helped his father on the farm. In 1921 he bought his own farm which was located about 6 miles east of Laura.
Marriage
Richard, on the 16th April 1925, was married to Louise Hilda Saegenschnitter by Pastor F. J. Lehmann. Louise had been born on February 6th 1900 at Sandleton, and baptised on February 18th 1900 at Sandleton.
Richard continued to work his farm until he had heart problems in 1939. He then sold all his implements and horses, and he then share-farmed, until November 1945.
Barossa Valley
He sold the farm and went to live in the Barossa Valley, at Nurioopta. Here he worked at the Viticulture Station until his retirement in 1965.
Retirement
Richard and his wife Hilda went to live in a granny flat at the rear of their daughter's home. Hilda passed away on October 28th in 1979. Richard remained with his daughter until early 1981, when he went into the Fullarton Lutheran Homes. He passed away on June 15th 1983. He and Hilda are buried in the Enfield cemetery.
_____________________________________________
© 'Before and After'
by Dean Saegenschnitter