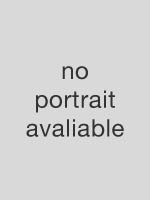 Leslie
SAEGENSCHNITTER
Born: 27th December 1925, a twin brother of Leslie
Parents:
Meta and Bert Saegenschnitter

Married:
Edna Schiller in 1962

Lived:
Sandleton,, Riverland, Neales Flat, Nurioopta/Angaston Road, all in South Australia.
Died: 1975
Buried: Light Pass
Detailed biography
The following biography is the work of the late Dean Saegenschnitter, who collected and compiled 'Before and After', a Family History of the Saegenschnitter descendants of Auguste Emilie Lydia Becker and Carl Friedrich Gustav Saegenschnitter.
Permission was given by Deans' family to publish the biographies which he called 'Backgrounds'.
Twin
Leslie was born at Sandleton on 27th December 1925, a twin to brother Eric. He was christened at Sandleton Lutheran Church, and with the family attended Church there.
Education
He went to the local school, this was adjacient to the church, completing Grades one and two in the first year, and finally gaining his Q.C. in 1941. With brothers Eric & Colin he received religious instruction, they were Confirmed by Pastor Reidal on 20/4/1941.
Family Farm
After leaving school he helped on the family farm. This consisted mainly of sheep and wheat, as well as cutting wood which was then sold. Later for a short period Leslie went to the Riverland for grape picking.
Marriage
After marrying Edna Schiller in 1962, they went to live in nearby Neales Flat. In 1970 the couple moved to Nurioopta/Angaston Road, leaving their son Michael to continue to the running of the farm on behalf of the brothers Les & Gordon.
Passing
Les died in 1975, after a few years of heart problems. He is buried in Light Pass cemetery.
_________________________________________________________________
© 'Before and After'
by Dean Saegenschnitter