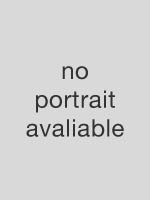 Johannas CARL
SAEGENSCHNITTER
Born: 16th November 1914
Parents:
Gustav and Hulda Saegenshnitter

Married:
Hilda Ellen Johnson

Lived:
Caltowie, North Adelaide, New Guinea, Loveday, Beverley
Died: 10th November 1977
Buried: Cheltenham cemetery, Adelaide
Detailed biography
The following biography is the work of the late Dean Saegenschnitter, who collected and compiled 'Before and After', a Family History of the Saegenschnitter descendants of Auguste Emilie Lydia Becker and Carl Friedrich Gustav Saegenschnitter.
Permission was given by Deans' family to publish the biographies which he called 'Backgrounds'.
Caltowie Farm
Carl was born at Laura on the 16*. November 1914. He was Baptised, Confirmed and with the Family attended worship the Pine Creek Lutheran Church.
Carl went to the Caltowie Extension School, after completing his primary education, he with brother Eddie helped on the family farm. This continued until the death of his Father in 1931.
Immanuel College and Seminary
Some time later Carl went to Immanuel College, (then located in North Adelaide), for his secondary education, then hi 1937, commenced in the
Seminary, but unable to master languages, came back to Caltowic and stayed with his brother Albert, which he
probably helped, and perhaps even his brother Richard.
Marriage and War Service
Carl joined the Armed Services in WW2. While doing his training, through a friend he met Hilda Ellen Johnson. Hilda was born on 13th August 1918 and came from Cheltenham. They got married 15th  December 1941.
A short time afterwards Carl was posted overseas. Carl served in some of the bitter campaigns in New Guinea, mainly at Banu and Sananda with 2/10 Australian Infantry Batallion. He was serverely wounded on 26/12/1942. After he was missing for a month, the Fuzzy Wuzzy's brought him into an American Hospital. He was brought back to Australia and spent 8 months in a Repatriation Hospital.
Carl was then sent to Loveday, and with his fluency with the German language he was of great assistance during the inquiry which followed the sinking of the HMAS Sydney by the German raider Kamoran, and the capture of its crew and with their internment in South Australia at Loveday. He was finally discharged in 1945.
ALP and Trades Union
Hilda and Carl went to live at Beverly, there raising two children. After his discharge, he joined the Waterside Workers Federation, and he became very interested in trade union matters. He served for many years on the Branch Committee, and became a Delegate to the ALP and Trades and Labour Council. He was appointed as a full time officer, afterwards playing an important role in bringing about many changes in the industry.
Boomerang Club
Carl also served as a leader for many years on the Kilkenny Primary School Committee, later as secretary of the Booomerang Social Club, where he raised large sums of money for the ALP and their new Trades Hall.
Carl finally passed away on the 10th November 1977, and he was laid to rest in the Cheltenham cemetery.
_________________________________________________________________________________
© Before and After
by Dean Saegenschnitter