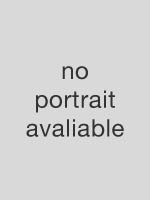 Edna Gladys
CURTIS
nèe
Saegenschnitter
Born: 14th July 1926
Parents:
Richard and Hilda Saegenschnitter

Married:
Clarrie Curtis 12th August 1950

Lived:
Laura, Stonefield, Nurioopta, Old Kapunda Road, Piccadilly, Adelaide, all in South Australia
Died:
Buried:
Detailed biography
The following biography is the work of the late Dean Saegenschnitter, who collected and compiled 'Before and After', a Family History of the Saegenschnitter descendants of Auguste Emilie Lydia Becker and Carl Friedrich Gustav Saegenschnitter.
Permission was given by Deans' family to publish the biographies which he called 'Backgrounds'.
Births
I was born at Laura on 14th July 1926. Baptised at the Pine Creek Lutheran Church 15th August 1926. God parents were Rita Becker, Elsie Lange and Ben Saegensachnitter.
Learning
I commenced my education at the Caltowie Extension School in 1933, then to the Stone Hut School in 1934-35, and then 1936-39 went to the Laura School.
I was Confirmed in the Pine Creek Lutheran Church on November 10th 1940
Farm to Barossa Valley
On leaving school I worked with my parents on the farm until 1945, when the farm was sold and with my parents moved to the Barossa Valley, firstly to Stonefieid. I stayed with my Auntie Lydie Evers. Then in March 1946, my parents rented a house in July 1950 in Nurioopta, while they had a house built on the Old Kapunda Road. I then went and lived with them.
Marriage and Piccadilly
On August 12th 1950 I married Clarrie Curtis at Nurioopta, and from there we went to live at Piccadilly in the Adelaide Hills. The purpose of going to Piccadilly was for Clarrie and I to live in Clarrie's father's house there, this became Clarrie's an on the death of his father in 1958. We lived there with our family until 1965, the older children were then ready for further education, so it was more beneficial for us to move to Adelaide.
Adelaide
We bought a house in Brooklyn Park in Adelaide. It is here we still live today.
My parents came to live with us in June 1965, they moved into our granny flat, until Mum passed away in October 1979. Dad remained here until January 1981, when he went to the Fullarton Lutheran Homes until his death in 1983.
___________________________________________________
Children of Edna and Clarence:
Bevan, Kelvin, Adrian, Charmaine and Shane.
Grandchildren:
Mathew, Danielle, Jarrod, Arron and Shaun.
___________________________________________________
© 'Before and After-
by Dean Saegenschnitter