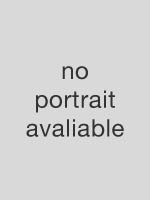 Dennis Kevin
SAEGENSCHNITTER
Born: 31st May 1945
Parents:
Albert and Gertie Saegenschnitter

Married:
Joanne Carol Richter

Lived:
Adelaide, Laura, Tanunda in South Australia, and Hermannsberg Mission in the Northern Territory.
Died:
Buried:
Detailed biography
The following biography is the work of the late Dean Saegenschnitter, who collected and compiled 'Before and After', a Family History of the Saegenschnitter descendants of Auguste Emilie Lydia Becker and Carl Friedrich Gustav Saegenschnitter.
Permission was given by Deans' family to publish the biographies which he called 'Backgrounds'.
Childhood
I was born in Adelaide on 31st May, 1945 and arrived at the home of Albert & Gertie Saegenschnitter, who then lived in Laura, when I was 6 weeks old.
I was Baptised by Paster W. F. Roehrs on the 22nd  July 1945, in the Easter Lutheran Church Laura. My Sponsors were Edna Saegenschnitter (Curtis ), Albert Pech and Conrad Wegner.
Education
Schooling began in 1951 at the Laura Primary School, and in Grade 1  I achieved my best results for all my school life by topping the class (the first and only time this happened). In September our family moved to Tanunda, and my education continued at the Tanunda Primary School till 1957, then to Nutioopta High School 1958-1960. I attended religious instruction, and was Confirmed at Langmeil Lutheran Church, Tanunda on the 12th October, 1958 by Pastor Ivan Witter.
Employment
I commenced employment with E. H. Hage & Co., who were G M H Dealers in the Barossa Valley, as an Office Clerk. Here I learnt basic book keeping skills and office procedures.
Hermannsburg
This lead me to accept the position of Bookkeeper at the Hermannsberg Mission, south west of Alice Springs in the Northern Territory, in 1966. As a Bookkeeper I also ran the Post Office, and the Commonwealth Bank Agency, drove the truck into Alice Springs once a fortnight for supplies, acted as a part time store assistant, and assisted in the meat store ( Butcher Shop). It was a great learning curve for a 21 year old while living in relative isolation, and learning the culture of the Aboriginal People.
Barossa Valley
In 1968 I returned to the Barossa Valley, and after some time with casual work, and travelling. I was offered a full time position back at Hage & Co. "if I was ready to settle down", as Mr. Ed Hage put it to me.
In 1985 I was offered a position with Steinhage Holden (now Steinborer Holden) at Gawler, till 1989. In that period of 1968-1989 in the Barossa I worked in the Royal Automobile Association District Office, handled finance for vehicles sales, spent a time as a vehicle salesman, became a Service Department clerk, and spent many years as a Service Department Controller.
After a 3 month break, I worked as a bottling line attendant for Penfolds (now Southcorp) for four months, until I had the opportunity to run the local Kawasaki motorcycle agency at Nurioopta, and the Honda Motorcycle Agency at Gawler until it closed in early 1994.
After a lot of thought I applied for work in the Funeral Industry and was able to gain employment with Piitzner Funerals at Kapunda in August 1994, They were sold to Clayton Scott Funerals of Nurioopta in 1999, and now I hold the position of Branch Manager for both firms.
Marriage
On the 5th May, 1973, Joanne Carol Richter and I were married in the Langmeil Lutheran Church, Tanunda, We have lived in Tanunda all our married life, raising four children, Paula 1974, Adam 1975. Laura 1979, and Sarah 1982.
Church Life
Most of my out of work hour activities have been centred around church, I have held many and various positions within the Church. Joanne and I were actively involved in Youth Activities even after we were married. I joined the Langmeil Church choir in 1968, and still enjoy singing with them. I also sing with the Tanunda Liedertafel and the Barossa Boys choirs.
I have served as secretary of the Tanunda Lutheran Primary Executive Committee for 5 years, Vice-chairman for 2 Years, and Chairman for 2 years. During this time I was also secretary of the Tanunda Football Club for 5 years, as well as holding other positions with the club.
Travellers
In June 1988, Jo & I travelled to Brisbane with the Tanunda Liedertafel to take part in the Snagerfest, a choral festival for German singing choirs in Australia. We also stayed on and spent time with our daughter Paula who lives in Brisbane. In July in the same year we had a motoring holiday to Darwin with friends. Travelling is something we hope to do more of in the next few years.
____________________________________________
© 'Before and After'
by Dean Saegenschnitter