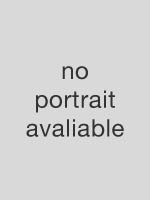 Colin Edgar
SAEGENSCHNITTER
Born: 29th day of ? in 1927
Parents:
Meta and Bert Saegenschnitter

Married:
Joyce Lowke 23rd January 1954

Lived:
Sandleton, Angaston, in South Australia
Died: 7th October 1988
Buried: Light Pass cemetery
Detailed biography
The following biography is the work of the late Dean Saegenschnitter, who collected and compiled 'Before and After', a Family History of the Saegenschnitter descendants of Auguste Emilie Lydia Becker and Carl Friedrich Gustav Saegenschnitter.
Permission was given by Deans' family to publish the biographies which he called 'Backgrounds'.
Sandleton
Colin was born at Sandleton on 29th. 1927. He was the third son of Meta & Bert. He would have been Baptised at the local local Sandleton Lutheran Church, and with his family attending services there.
Education
Colin with his older twin brothers, attended the local school, which was adjacent to the church, and believed he completed his education in 1941. After receiving Religious instruction, Colin with brothers Eric & Les were confirmed by Pastor Reidal on 20/4/1941.
Farming
On leaving school ,with his older brothers helped on the family farm, which consisted mainly of sheep and wheat growing. This was supplemented by cutting wood, which was sold, as well clearing further ground for farming. It is thought that the brothers did supplement their income by grape picking, during the farm offseason.
Marriage
While attending Lutheran Young People groups, Colin met Joyce Lowke, they were married on the 23 rd. January 1954. A few weeks after their marriage the couple bought a house in Angaston. A short time later Colin commenced work at Adelaide Brighton Cement Company, he was there for 34 years, which was for the remainder of his life.
Church
Colin was a faithful member of Light Pass Immanuel Church, where he was a Lay-reader for 21 years, he also served on the Hall committee, church council and as an Elder. Colin was a foundation parent of the Good Shephard Lutheran School at Angaston, where he served as treasurer for 12 years.
Passing
Colin enjoyed good health for most of his life, but unfortunately passed away, on his way to work on 7th. October, 1988, aged 61 years. His funeral was held at Immanuel Lutheran Church, Light Pass. He was laid to rest in the adjoining cemetery.
______________________________________________________________________
© 'Before and After'
by Dean Saegenschnitter