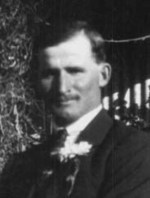 Bernhardt Alwin
Saegenschnitter
Born: 9th April 1900 Caltowie Extension. 4th child
Parents:
Gustav and Lydia Saegenschnitter nee Becker

Married:
13th October 1927 in the Zion Black Lutheran Church to Martha Elsa Marks

Lived:
Caltowie Extension near Laura, Pompoota, Murray Bridge
Died: 28th October 1953
Buried:
Detailed biography
The following biography is the work of the late Dean Saegenschnitter, who collected and compiled 'Before and After', a Family History of the Saegenschnitter descendants of Auguste Emilie Lydia Becker and Carl Friedrich Gustav Saegenschnitter.
Permission was given by Deans' family to publish the biographies which he called 'Backgrounds'.
Early Years
Ben, as he was commonly known, was born at Caltowie Extension on the 9th of April, 1900. He was Baptized, Confirmed and attended with the family in worshiping at the Pine Creek Lutheran Church. He attended the Caltowie Extension School for his education (not known for how long ).
Farmer
On leaving school he then helped on the family farm, occasionally going to another farm that the Father had bought, which was 3-4 miles south-east of the homestead. With brother Dick, they would spend several days there, looking after stock, taking with them enough flour to make dampers, cold meat and vegetables, making stews and dampers.
Tragedy
Unfortunately the youngest sister and his Mother died in early 1908, which had an upsetting effect to the whole family. The Father then re-married in September 1909. Later Ben's two older sisters went to live with Becker & Wegner Aunties.
Marriage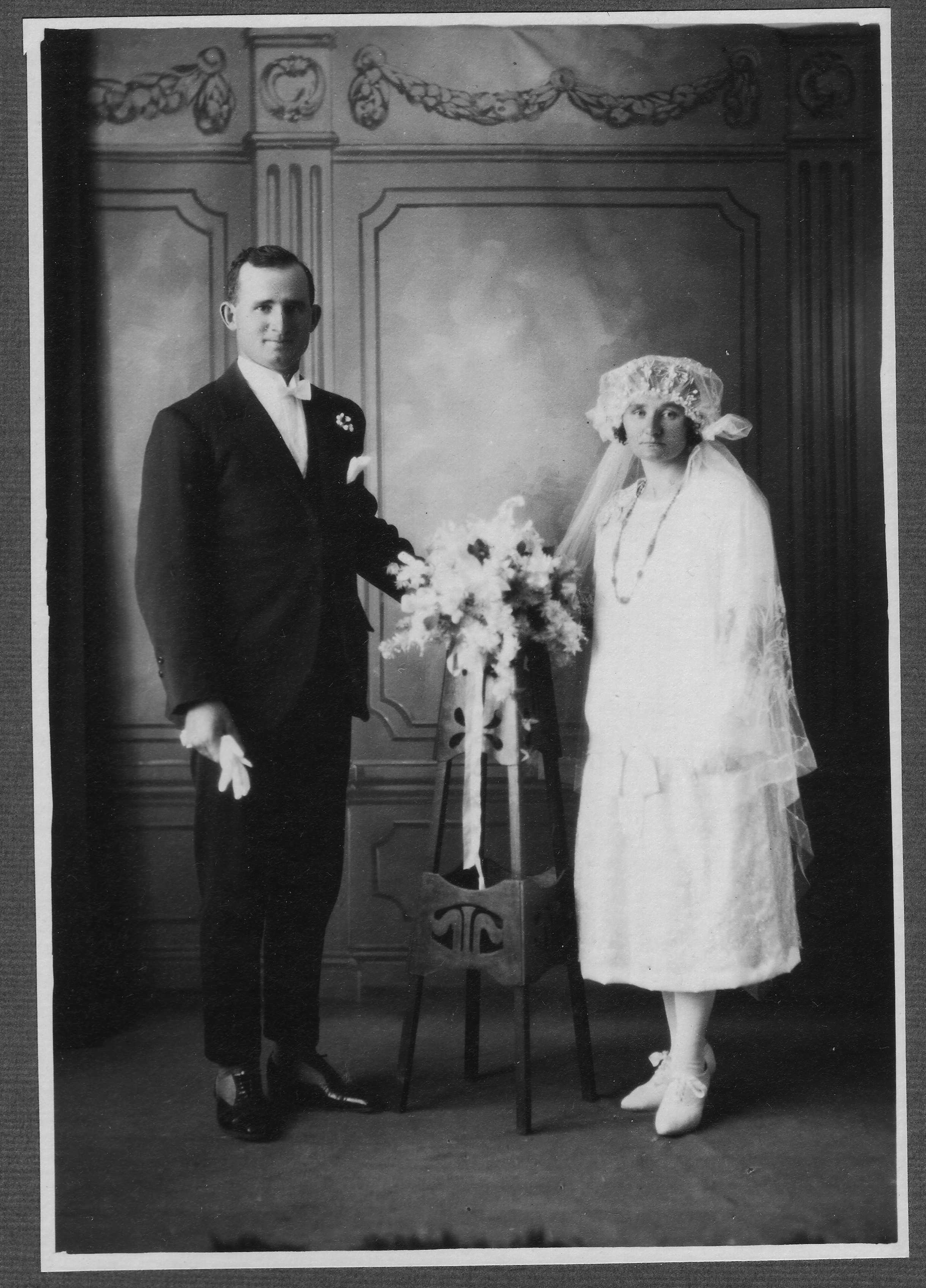 Ben and Elsa Saegenschnitter
One time when visiting relatives in the Moculta in the Barossa Valley region, he met Martha Elsa Marks. They were married in the Zion Black Hill Lutheran Church on the 13th October 1927 by Pastor A.W. Goessling. The reception was then held on the reserve opposite Elsa's family home at Caunament.
Caltowie Extension Farm
After their marriage they went to live on Ben's small farm, which was near by his fathers. In July son Dean was born, then when he was about 12 months old, Ben sold the too small farm.
Pompoota Farm
Then he bought a small dairy farm, which was on the reclaimed irrigated swamp at Pompoota. They milked about 30 cows, had about 300 fowls and as well several breeding sows, selling off the young pigs as suckers. The milk was sold to Southern Farmers in Murray Bridge. This was collected by river-boat from a wharf about one mile from the dairy. This boat brought our many items, such as meat, butter, super and fowl feed. The milk was collected twice a day in the summer months, once daily in the winter. The family remained until 1947.
Murray Bridge
Due to Elsa's poor health, when the farm was sold and the Family had a house built in Murray Bridge. While waiting for the home to be built Ben bought a caravan and with the family visited relatives up north in the Caltowie area.
Southern Farmers Factory
On returning, Ben went to work at Southern Farmers factory in the boiler house. Later son Dean joined him at the factory but he worked in the milk receival area. Unfortunately Elsa's health deteriorated, she finally passed away in August 1952. Ben saw his son Dean married in February 1953, and he went to live with him, but never got over Elsa's death, so ended his life in October 1953. Both Elsa and Ben are buried in the Murray bridge cemetery.
© Before and After by Dean Saegenschnitter